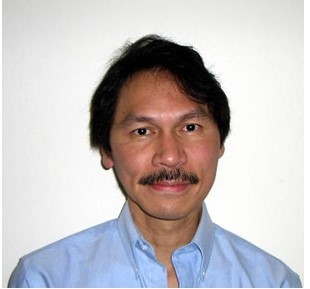 Marcelo H Ang Jr
Professor, Mechanical Engineering Department
Ag Director, Advanced Robotics Centre
National University of Singapore

Biography: Marcelo H. Ang, Jr. received his BSc and MSc degrees in Mechanical Engineering from the De La Salle University in the Philippines and University of Hawaii, USA in 1981 and 1985, respectively, and his PhD in Electrical Engineering from the University of Rochester, New York in 1988 where he was an Assistant Professor of Electrical Engineering. In 1989, he joined the Department of Mechanical Engineering of the National University of Singapore where he is currently Professor and Acting Director of the Advanced Robotics Center. His research interests span the areas of robotics, mechatronics, autonomous systems, and applications of intelligent systems. He teaches robotics; creativity and innovation; applied electronics and instrumentation; computing; design and related topics. In addition to academic and research activities. He is also actively involved in the Singapore Robotic Games as its founding chairman, and the World Robot Olympiad as member of its Advisory Council. Some videos of his research can be found in: http://137.132.146.218/marcelo/videos/
Speech Title: AI_Driven Robotics for Everyday Life
Abstract: Robotics science and technology have evolved from the seminal applications in industrial robotics in manufacturing to today's varied applications with great impact in service, health care, education, entertainment, and our daily lives. The current COVID-19 pandemic has emphasized the need for robotics to achieve a safer environment for all. One common theme in these emerging applications is the human-centered nature in unstructured environments, where robotic systems surround humans, aiding and working with us to enrich and enhance the quality of our lives. This talk presents our latest developments in fundamental capabilities in terms of intelligence, specifically our request to achieve "Artificial Generalized Intelligence." An example of self-driving cars is presented. We will review the different components of an intelligent system. This talk will then conclude with the challenges in science and technology to further accelerate the robotics revolution.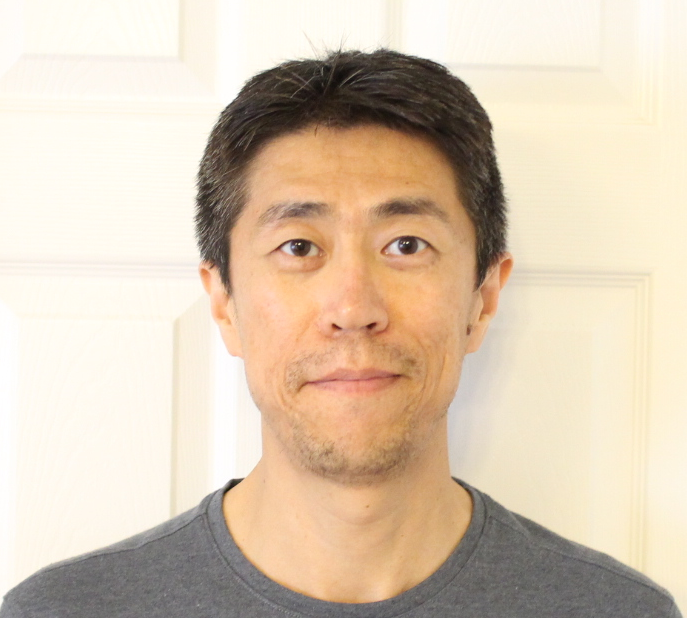 YU SUN
Professor and Associate Chair of Graduate Affairs
University of South Florida, USA

Biography: Yu Sun is a Professor in the Department of Computer Science and Engineering at the University of South Florida (Assistant Professor 2009-2015, Associate Professor 2015-2020, Associate Chair of Graduate Affairs 2018-2020). He was a Visiting Associate Professor at Stanford University from 2016 to 2017. He received his Ph.D. degree in Computer Science from the University of Utah in 2007.  Then he had his Postdoctoral training at Mitsubishi Electric Research Laboratories (MERL), Cambridge, MA (2007-2008) and the University of Utah (2008-2009).  His main research area is robotic grasping and manipulation. He initiated the IEEE RAS Technical Committee on Robotic Hands, Grasping, and Manipulation and served as its first co-Chair. He has published numerous papers in robotics, intelligent systems, virtual reality, and medical applications and received 15 U.S. patents and a 2018 USF Excellence in Innovation Award. He has also served on several editorial boards as an Associate Editor and Editor, including IEEE Transactions on Robotics, IEEE Robotics and Automation Letters (RA-L), ICRA, and IROS.
Title: Gourmet Chef at Home for Everyone – A Robot
Abstract: Good food is vital to our mental and physical health. A gourmet chef can prepare food healthily, boosting its flavor to encourage consuming more vegetables, reduce sodium and fat intake, and cut calories; however, not everyone can master the art of cooking or afford a gourmet chef. Can robots obtain a gourmet chef's cooking knowledge and capabilities to serve us quality food at home every day? In this talk, I will first introduce how to use the functional object-oriented network (FOON) to guide robots to perform various long-horizon cooking tasks. Then, I will present our new motion generator that can learn common cooking-manipulation skills such as accurately pouring liquid and solids and mixing different ingredients. In the end, I will show our latest work on developing novel multi-object-grasping approaches for robots to reach human-level efficiency.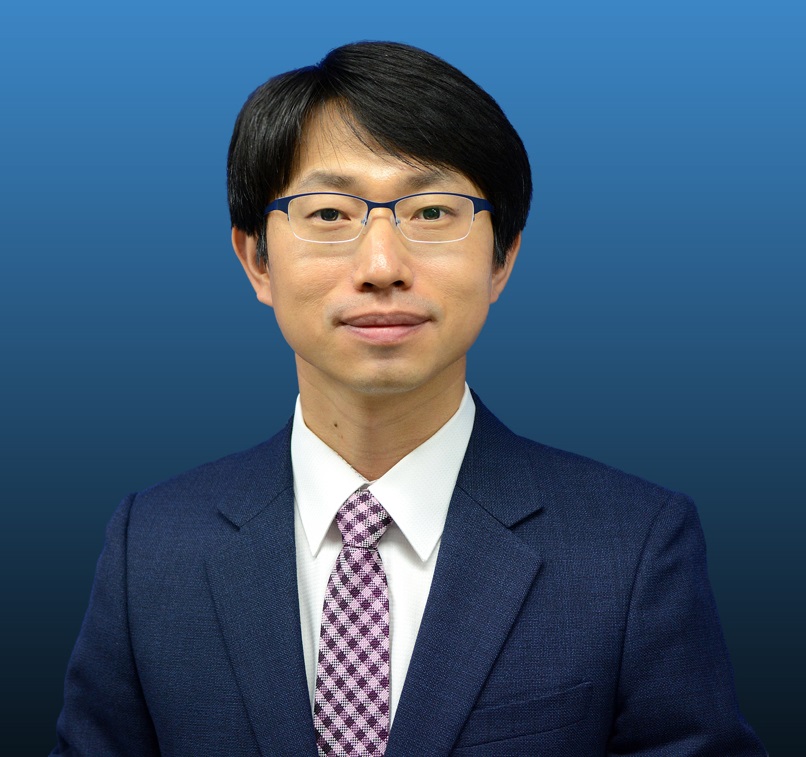 Ki-Uk Kyung,
Associate Professor
KAIST - Korea Advanced Institute of Science & Technology, Korea

Biography: Ki-Uk Kyung received the bachelor's degree in mechanical engineering from the Korea Advanced Institute of Science and Technology (KAIST), in 1999, and the PhD degree from the Korea Advanced Institute of Science and Technology. He is an associate professor in the Korea Advanced Institute of Science and Technology (KAIST), Korea. He joined the POST-PC Research Group at the Electronics and TelecommunicationsResearch Institute, in 2006 and was a director of the Smart UI/UX Device Research Section. The main objectives of his lab at KAIST are to discover soft and transparent materials for flexible sensors/actuators and to apply themto future devices such as flexible display, wearable device, and soft robots.
Speech Title: Soft Robotics - Challenging Issues for Transition from Stiffness to Softness
Abstract: Recently, with the emergence of flexible devices including stretchable/bendable wearable devices, consumer electronic devices, and soft electromechanical machines such as soft robots allowing them to be mechanically robust against deformation, user interfaces are also required to be soft to be embedded into the systems. Particularly, in the case of designing an interactive user experience interface responding to user intention, sensing components for detecting user intention and responding components providing user experience need to be considered together with interaction schemes. In the area of sensor development, thin film sensors detecting amounts of strain, bending, and contact pressure have been investigated for a long time. However, the stability of sensing response under dynamically deformed conditions still remains a critical issue to be solved, although many flexible tactile sensors have been suggested. In the area of soft actuators, electroactive polymers have been proposed as the most powerful materials for implementing flexible actuation mechanisms. Owing to the attractive benefits of light-weight, flexibility, non-geometric constraints, cost-effectiveness, and easy miniaturization, the soft EAP actuators configured to a thin film are capable of enlarging their potential to tactile feedback interfaces for flexible touchscreen, Braille devices, and wearable tactile devices. Recently, with advances in output capability, soft actuators have contributed to opening up many opportunities in artificial muscles, biomimetic robots, and small mechanical devices as well as tactile interfaces. In addition, soft components have a major advantage in reconfigurability. For example, a soft actuating film can change its form from flat to locally protrusive in order to simulate a physical deformation. Robotic grippers with deformable fingers have advantages in handling arbitrarily shaped objects. This talk also includes challenges in soft actuators for practical application to innovative soft human-machine interfaces.
Invited Speaker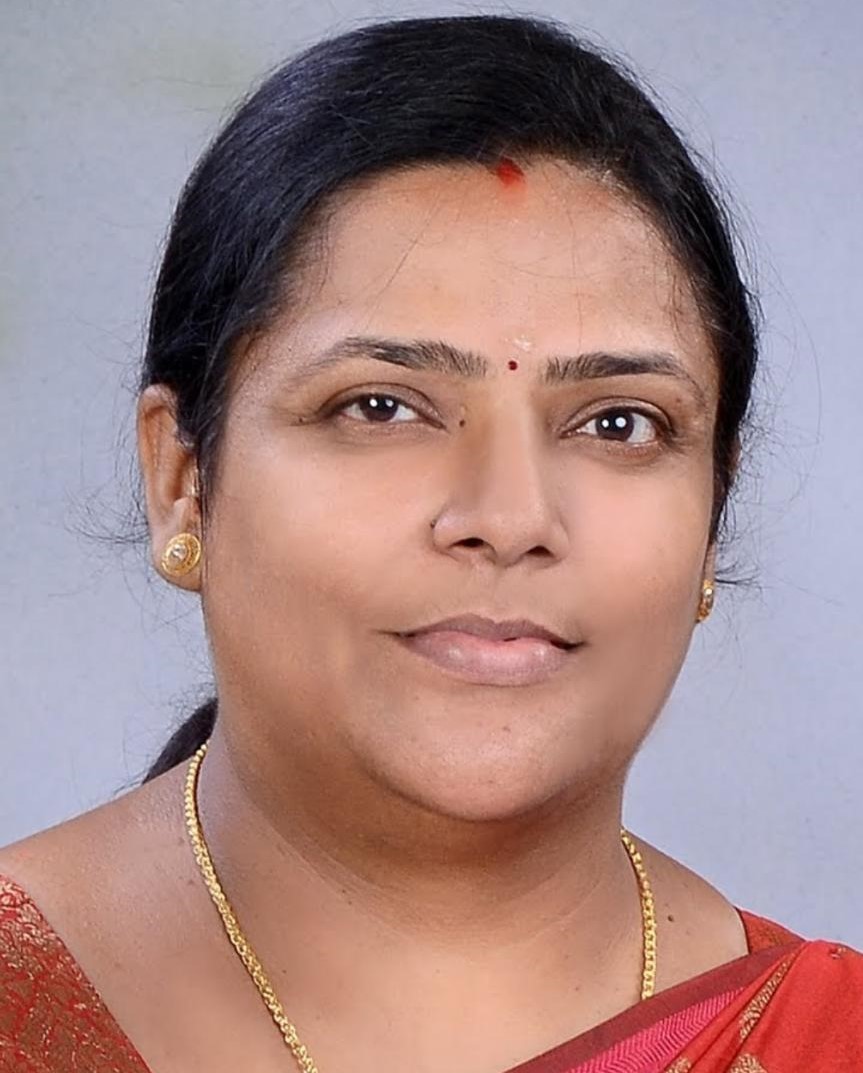 Sharmila. B, Professor
Sri Ramakrishna Engineering College, India

Biography: Dr.B.Sharmila received her Ph.D. Degree in Electrical Engineering under Anna University, Chennai in the year of 2013. She completed her Post Graduate in Applied Electronics in 2004 and her Under Graduate in Electronics and Instrumentation Engineering in the year 2000. She has secured Bharathiar University Second Rank during her Under Graduate Programme. She began her career as a Software Engineer at Vigil Software Pvt. Ltd., Bangalore in 2000. Then started her teaching profession in the year 2001. She is now working as Professor in the Department of Electronics and Instrumentation Engineering at Sri Ramakrishna Engineering College, Coimbatore.She has a total experience of 16 years in teaching.She is a recognized Research Supervisor under Anna University, Chennai. Currently she guides One Full Time Research Scholar, 3 Part Time Research Scholars and two Post Graduate Scholars. Her area of interest includes Control Systems, Sensor Technology, Networked Control System and Automation. She published 16 Technical Research Papers in referred International Journals. Also presented and published papers in International Conferences held at Singapore, Dubai and Indonesia. She has published one Book and three Book Chapters (Two Springer Series). She has 4 IPR Copyrights for Laboratory Manuals. She has applied and published 8 Patents since 2016 and also submitted the FER for 5 Patents. She has generated revenue around Rs. 25, 00,000/- by completed Consultancy Project at Bimetal Bearings Ltd., T-Stanes& SolutionCompany, and PRICOL Pvt. Ltd., Coimbatore for the project titled Machine Inspection System. Her team has received project funding of $ 2210 from IEEE headquarters New York under the scheme IEEE – EPICS. She has been Organizing Secretary for various events liked Conferences, Workshops, Seminars, Faculty Development Programme, Short Term Training Programming sponsored by funding agencies as AICTE, CSIR, ICMR, ISRO, TNSCST, National Instruments, IEEE, ISTE, etc. She has acted as Resource persons in various events and also attended FDPs / Workshops. She has received Best Women Faculty Award, Best Paper Awards and NI Impact Award in various forums.She is having interactions with other Departments, Institutions and Organizations by acting as a Member of Board of Studies, Department Advisory Committee, and Referred Journal Reviewer, Technical Committee member of International Conferences, Academic Expert Committee member and Jury member for innovative projects. She holds membership in Professional bodies as IEEE, IEI, ISTE and ISOI. 
Speech Title: Real Time Hardware-In-Loop testing for E-Vehicle BLDC Motor using Model Based System Design
Abstract: Model-based system design (MBSD) is a mathematical and visual method of addressing problems associated with designing complex control, signal processing and communication systems. Model-Based Design enables system-level and component-level design and simulation, automatic code generation, and continuous test and verification. MBSE technical approaches are commonly applied to a wide range of industries with complex systems, such as aerospace, defence, rail, automotive, manufacturing, etc. For illustration using MBD, the Brushless DC Motor in E-Vehicle is modelled, hardware in loop test is applied and speed analyses for various input voltages are carried out. The HIL bench contains all of the relevant motor inputs/output components. A simulator presents inputs to motor and load systems, which in turn send signals to the system under test to see how it responds correctly to the inputs with respective load changes. This process is comprised of three stages as mathematical modelling of BLDC, developing the model and verification using test sequences of different input voltage sets and load sets in Simulink and the developed model is run on the target board (Raspberry pi). Based on the result, the motor's optimum speed for the different load conditions are obtained which can be tested and modified depending upon requirements before mass production. Using the Model-Based Design, a model of the entire system in automotive like Engine, Control Unit, Sensor Module, Input and Output (Relay, Switches, Lights etc..) can be modelled, tested and implemented.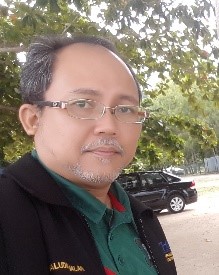 Jamaludin Jalani, Associate Professor
Universiti Tun Hussein Onn Malaysia, Malaysia

Biography: JAMALUDIN JALANI is an Associate Professor at Universiti Tun Hussein Onn Malaysia. He obtained his B.Eng. Degree from Leeds Metropolitan University, UK, in 1998 and M.Sc. in Mechatronics Engineering from the International Islamic University of Malaysia. In 2013, he received a PhD from the University of Bristol, England in Robotic Engineering. His major research interests are Robotic, Automation, Mechatronics and Control System. Before joining academia, he experienced as an engineer at Sharp Manufacturing Malaysia. In 2015, he was appointed as the head of department of student affair under the Faculty of Engineering Technology, University Tun Hussein Onn Malaysia. In 2017 he became the head of the Electrical Engineering Technology Department under the same Faculty. Currently, he is the Head of the Automation and Control Technology Focus Group.
Speech Title: Development of the Prosthetic Hand Based On Compliance Control for Amputees and Upper Limb Stroke Patients
Abstract: The statistics of stroke patients in Malaysia are staggering and require great attention. Therefore, providing more support devices for stroke patients in Malaysia is crucial. This research is proposed to develop a wearable hand exoskeleton for paralyzed fingers used by stroke patients to perform activities of daily living (ADL). In the early stages, the design focuses on movement exercises in which the paralyzed finger is allowed to grasp and ungrasp without any grasped object. This can be achieved with the help of the Electroencephalography (EEG) sensor. Then, with the help of the touch sensors, the prosthetic hand with compliance control can be introduced. This method allows patients to explore different levels of grasped objects. In order to allow compliance control, a robust and active compliance control is proposed via an Integral Sliding-Mode Controller (ISMC). In the presence of external force, the mass-spring-damper characteristic can be introduced. This technique allows the object to be grasped safely. The proposed hand exoskeleton can differentiate objects according to size, shape, and weight.